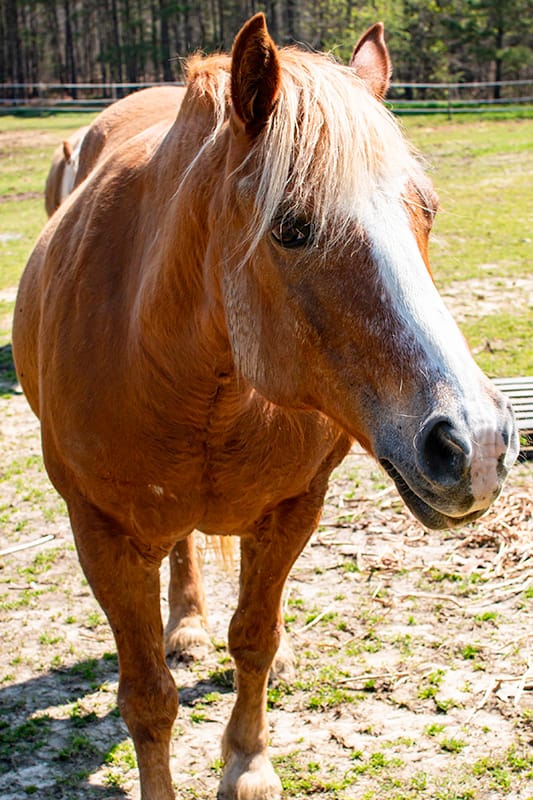 Dixie
Haflinger

Dixie is a happy and hard-working Haflinger who loves to be around people. She is always curious to know what is going on and loves exploring the trails on The Fuzzy Faces Refuge farm. If you need a horse that is interested in trying something new, she is your girl!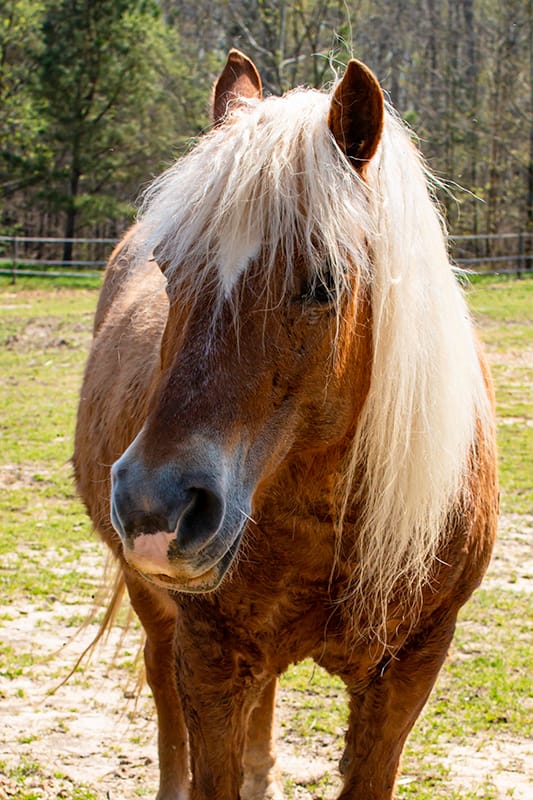 Lilly
Haflinger

Lilly is one of the most easy-going and hard-working horses you will ever meet. While this is a blessing, we are very careful to allow her to express herself and provide her with lots of pasture time. She is truly a kind-hearted spirit, and there isn't a single client or volunteer that doesn't fall in love with her sweet disposition!
Mellow


Description coming soon!
Valley


Description coming soon!
Honey
American Paint
Honey is a shy, but nurturing American Paint horse who will approach you when she's comfortable. She is the oldest horse in the herd, our vet thinks she is upwards of 33 years old! But, you wouldn't know it if you saw her, she is still thriving even in her old age.
Cookie
Miniature Horse
Cookie is a registered miniature horse. She has a quirky personality and loves getting to just be a horse in the pasture. You may spot her in the field wearing a grazing muzzle, but don't let that throw you off! She just loves grazing a little too much and it helps to slow her down and ultimately keep her healthy.