VOLUNTEERING OPPORTUNITIES
New Volunteers: Due to the nature of handling animals and horses especially, it takes valuable time and energy to train FFR Volunteers. That's why we are looking for long term Fuzzy Faces Teammates to be part of our family. If you are looking for a permanent place to volunteer long term, FFR is the perfect fit for you!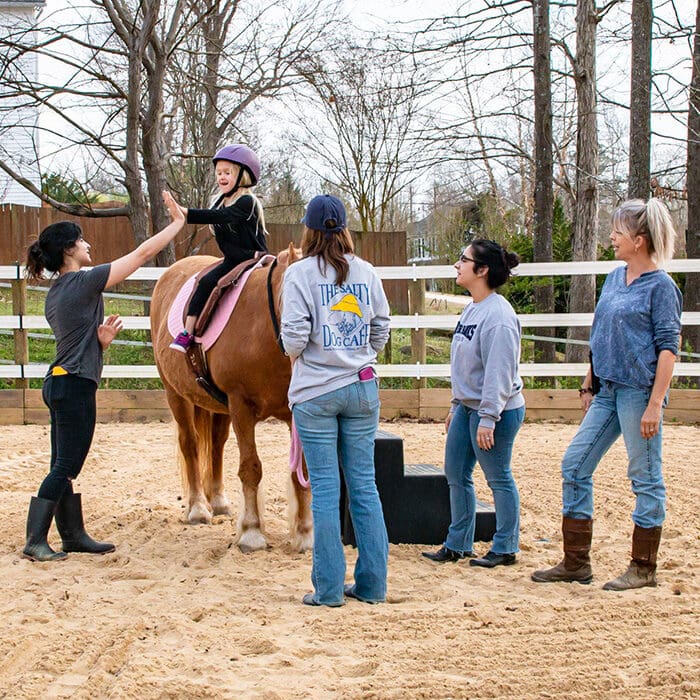 Freedom Steps Volunteering
Volunteers with therapeutic riding sessions. Please read our Volunteer Guide for a more comprehensive understanding of what volunteering for our Freedom Steps program looks like.
*While knowledge of horse handling and care are a huge plus, it is not required. Freedom Steps holds regular Volunteer Training days to help teach new volunteers and to refresh current volunteers on the most up to date safety protocols. Training sessions are scheduled after your application is submitted and approved.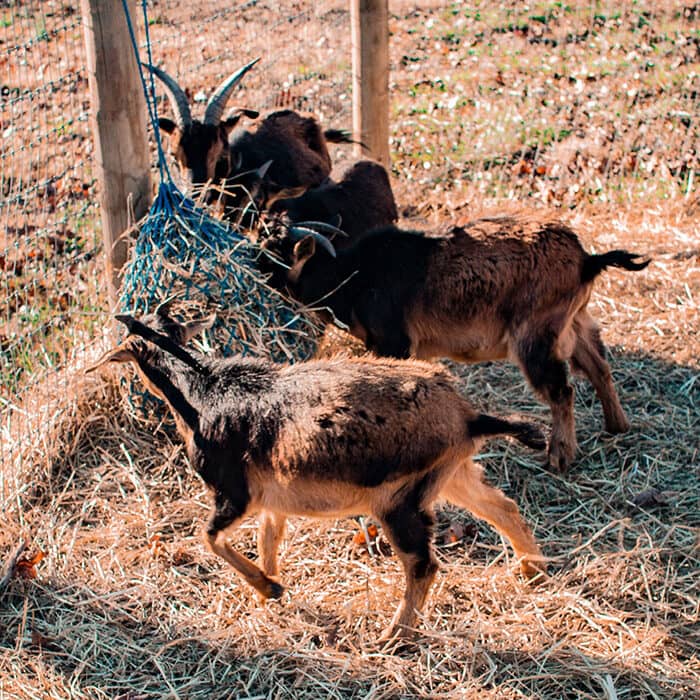 Animal Care Volunteering
Animal Care Volunteers help with feeding and caring for the animals at the refuge. Animal Care activity takes place on a private schedule and includes feeding the animals, removal of animal waste from habitats, and other basic animal care. These volunteering opportunities take place morning and late afternoon. Spaces for Animal Care volunteers are limited to ensure a positive stress-free environment for both animals and people.
These positions are for those who can commit to a regular, long term schedule.
*New volunteers will have the opportunity to train and learn at their own pace. Animal Care training sessions are scheduled after your application is submitted and approved.
Other Volunteer Opportunities
We have many volunteer opportunities on and off the farm!
Are you a talented handyman looking to put your gifts to good work? FFR would love to have you help out with carpentry projects around the farm!

Are you someone who loves to garden? Consider lending a hand with beautification and upkeep of our property, by joining our Horticulture team.
Do you have experience writing grants and/or speaking with companies about sponsorship opportunities? FFR would love for you to join our fundraising efforts by becoming an ambassador and/or helping with Grant writing!  
Ready To Join The Team?
---
VOLUNTEER WAIVER - Click Here to Download
Once your application below is submitted, print and fill out the waiver above. Please bring it with you the first time you volunteer!
If you are under 18 years of age, you will need to bring a parent or guardian the first time you volunteer at FFR.

Apply To Be A Volunteer Below!

Volunteers are an essential part of making sure that all facets of Fuzzy Faces Refuge run smoothly.  Once you are approved, you will be given the opportunity to train and choose your committed days. Please only sign-up for days and times that you are 100% confident in your availability. You will be given a point-of-contact depending on the volunteer position you are approved for. Please make them aware as soon as possible should you be unable to make your sign-up day/time. *Vacations, work trips, etc are of course totally expected and okay! Please just give your point of contact ample heads up so we can fill those slots with another volunteer!
Please fill out the form below and tell us about your interests and availability! Response time is typically within 72 hours.