We are a member center of PATH Int'l and all lessons are conducted by a PATH CTRI (Credentialed Therapeutic Riding Instructor) with more than 15 years of experience. Learn more about PATH Int'l Certification here.
---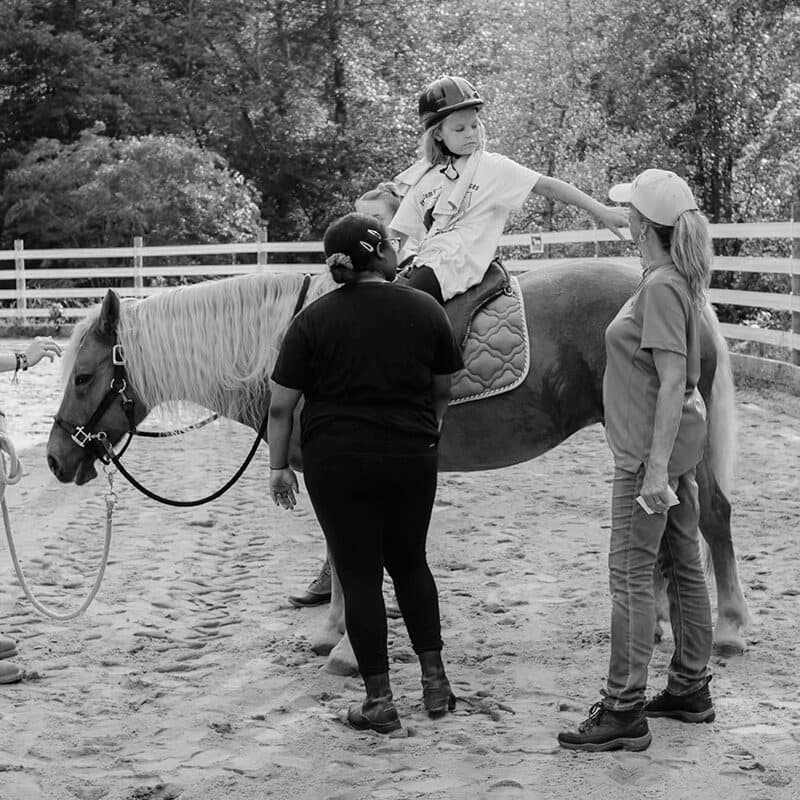 Therapeutic / Adaptive Riding
Improves strength, coordination, balance, joint mobility, flexibility, gross and fine motor skills.
Enhances cognitive functioning: memory, cause and effect, and sensory issues.
Improves emotional well-being, self-esteem and confidence.
Allows rider to work on social skills, sharing, following directions, social cues, patience, and communication.
Provides education, knowledge, vocabulary, sequencing, colors, shapes and numbers.
Riders must be 4+ years of age or older. Rider Should wear long pants and shoes with a low heel, and all forms (located at the red button below) must be be completed prior to participating.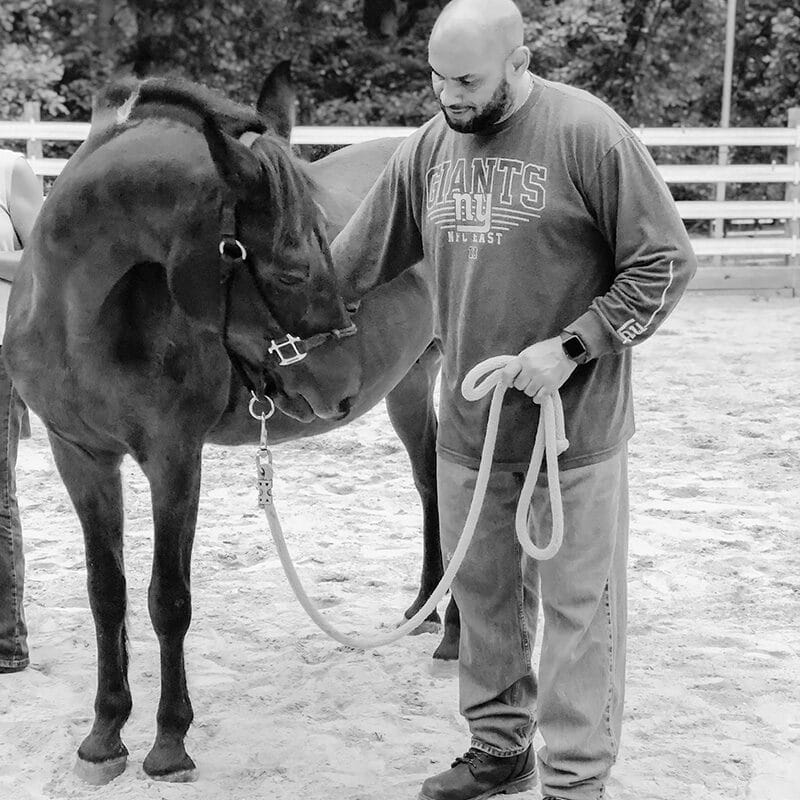 Horses-For-Heroes
This program is provided free of charge to Active Duty or a Veteran of the Army, Air Force, Navy, Marines, Coast Guard, National Guard, Police Dept, Fire Dept, or Emergency Medical Personnel.
This program is a ground-work based class that is led by a PATH CTRI Instructor who has completed the Horses for Heroes course. Please check out our Veterans & Local Heroes page to learn more about this program!
Equine-Facilitated Psychotherapy
Fuzzy Faces Refuge partners with clients and counselors for this service. After discussion with their mental health professional, clients can take part in Equine-Facilitated Psychotherapy. Each session is tailored to the clients goals. Some of these focuses may include :
Assertiveness
Emotional awareness
Empathy
Stress tolerance
Flexibility
Impulse control
Problem-solving skills
Self-actualization
Independence
Self-regard
Social responsibility
Interpersonal relationships
  Equine-Facilitated Learning
Coming Soon...
EFL (Equine-Facilitated Learning) is the opportunity to gain an increase in self-awareness and develop the life skills and goals participants desire through unmounted experiences with a horse. These sessions are led by a trained equine specialist and a professional in education or mental health. Goals participants may be seeking :  trust, communication, honest, respect, empathy, self-confidence, behavior control, setting boundaries, etc. These are not psychotherapy sessions.
---
Clients Are Provided

• Beautiful Farm Setting Nestled On 70+ Serene Acres
• Specially-Trained Volunteers for Side-Walking and Leading the Horse (If Needed)
• Large Outdoor Arena and Other Additional Riding Areas
• Viewing Areas for Family and Friends
• Sensory Trail Opening in Summer 2022
Handicap Accessibility
• Spacious Bathroom with Wheelchair Access
• Wheelchair Accessible Horse Mounting Area
Most lessons are organized into session blocks of six weeks (Monday-Thursday) with a regular day/time assigned weekly to each client.  Private (when possible) and semi-private (2-3 max.) sessions are available.
Our facility is open year-round (weather permitting) with most major holidays observed. 
---
Interested and want to know the next step?
Please contact our Program Director, Jennie Hill at 609-678-8655
or email her at freedomsteps@fuzzyfacesrefuge.org to schedule an intake session!
Required Forms, Payment Options, and Financial Assistance Application can be found at the link below.