George Dennis
Founder, Board Of Directors, Barn Management
George's love for animals has only grown since the age of 5, he spent his teenage years helping his uncle with their cattle farm. Now, as the Barn Manager, George makes it his mission to care for the animals at Fuzzy Faces Refuge by ensuring that their habitats are clean and safe.
George takes pride in creating an environment where Veterans, First Responders and people of all abilities can learn about critically endangered heritage breeds, interact with the animals safely and enjoy the benefits that a serene farm setting can provide, including Animal and Equine Assisted Therapies and Therapeutic Riding.
Connie Bryant, MBA
Board Of Directors, Branding & Consulting

Connie grew up in Nairobi, Kenya, Africa and loves to travel all over the world. She is married to a United States Army Veteran and the mother of two beautiful children. She has found her passion in helping the Veterans within our community!
Connie is an accomplished leader with an extensive track record of building global teams to deliver value across cultural and geographic boundaries. Her extensive background in marketing, business strategy, and operations are invaluable to the success of Fuzzy Faces Refuge.
JoAnn Janke
Board Of Directors, Secretary

JoAnn has a Bachelor of Science degree in Equine Business Management. While her current "day job" is as a Business Liaison Consultant for a national bank/mortgage lender, she has also worked with Horses on and off for 40 years. She has lived in Clayton for over 6 years and loves the improvements she has seen in the community during that time.
JoAnn started as a volunteer at Fuzzy Faces in July 2018, handling morning feeding and chores every Sunday and coming out to help the Freedom Steps Program 1-2 nights a week. She loves being able to combine her passion for animals and her business skills to contribute to the growth and success of FFR.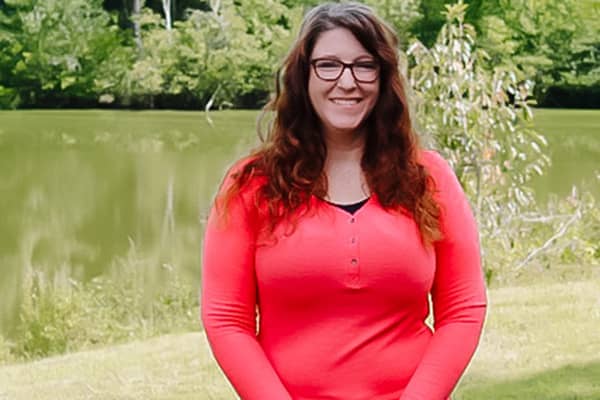 Peggy Jensen
Board of Directors, President

Peggy is a mom of three girls and has a Bachelors of Science degree in Business Administration and Management. Her "day job" for nearly 20 years has been in the Technology field as an IT Quality Engineer. She has lived in Clayton for 8 years and has been involved in community outreach projects with the Boys and Girls Club, Tech Girls, Blessing Boxes, and getting the elderly community connected with the digital world by supporting small groups and teaching them how to use their laptops, tablets and phones to stay connected.
Peggy started as a FFR volunteer in July of 2019, handling morning feeding on Saturdays and feeding and grooming on Sundays. She also volunteers during the week with the Equine Therapy riding sessions and is dedicated to building the volunteer base at the Refuge.
Bonnie Dennis, CTP
Founder, Board Of Directors, Treasurer & Veteran

Bonnie is an Army Veteran and the daughter of a 1st Air Cavalry Vietnam war veteran, she grew up living all over the country as well as in Germany. But, her favorite permanent "home" was with her Grandparents in South Carolina where she enjoyed helping on the farm and caring for the animals!
Bonnie suffers from PTSD and feels blessed to be able to provide a place for others to heal and feel connected. Working together and helping others is Bonnie's passion.
Bonnie conducts the animal care training and educates others on the need to preserve our heritage livestock breeds.